Found Objects
The Story
Found Objects is an open source design tool that parametrically creates shapes out of the leftover sheet material from CNC projects: giving the machine a mind of its own!
With this tool, Fiction Factory wants to help the community of makers, designers and producers reduce their CNC waste while simultaneously creating a new material.
The material
Since the material is generated from incomplete sheets, no two shapes are the same. This means that only a few things are certain: the material, the length, and the maximum width. The same goes for the overall shape which can also be adjusted: from geometric and angular to smooth and organic. It's possible to specify a particular material and thickness, or to work with whatever materials currently in production by choosing 'Material X' or 'Any Thickness'. The more flexible you are in your selection, the greater chance there is that your material will be found!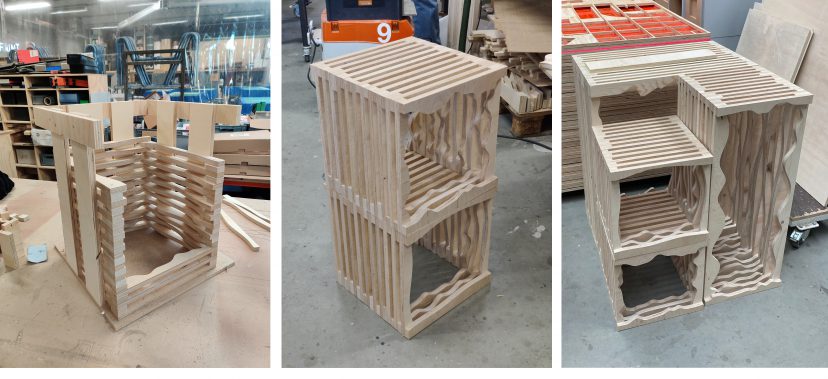 The possibilities
This material can help you create unique products like tables, chairs, cabinets and much more. To help with  this we offer a service to give advice and assistance with prototyping, design and engineering. Join us in our journey to grow the Found Objects community.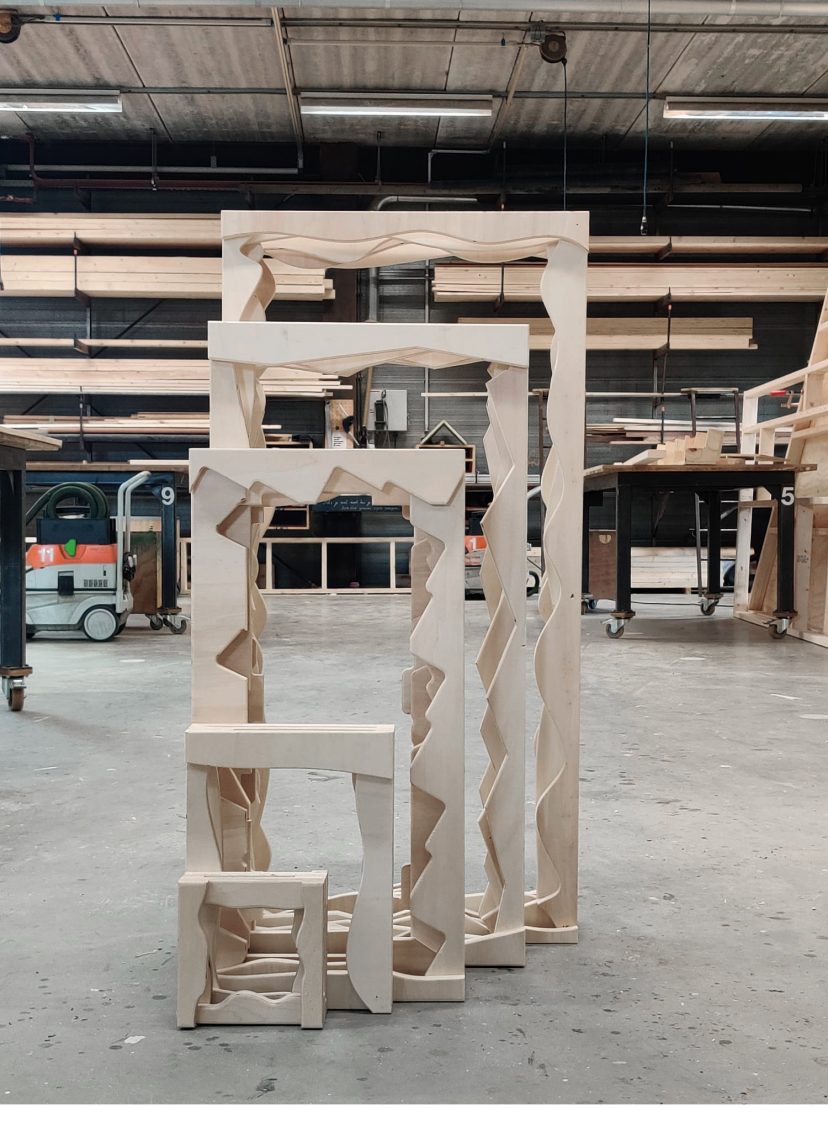 Interested to find out more? 

Found Objects is part of the Better CNC Factory project initiated by Fiction Factory, IAAC, and Jesse Howard for Better Factory.
Supported by: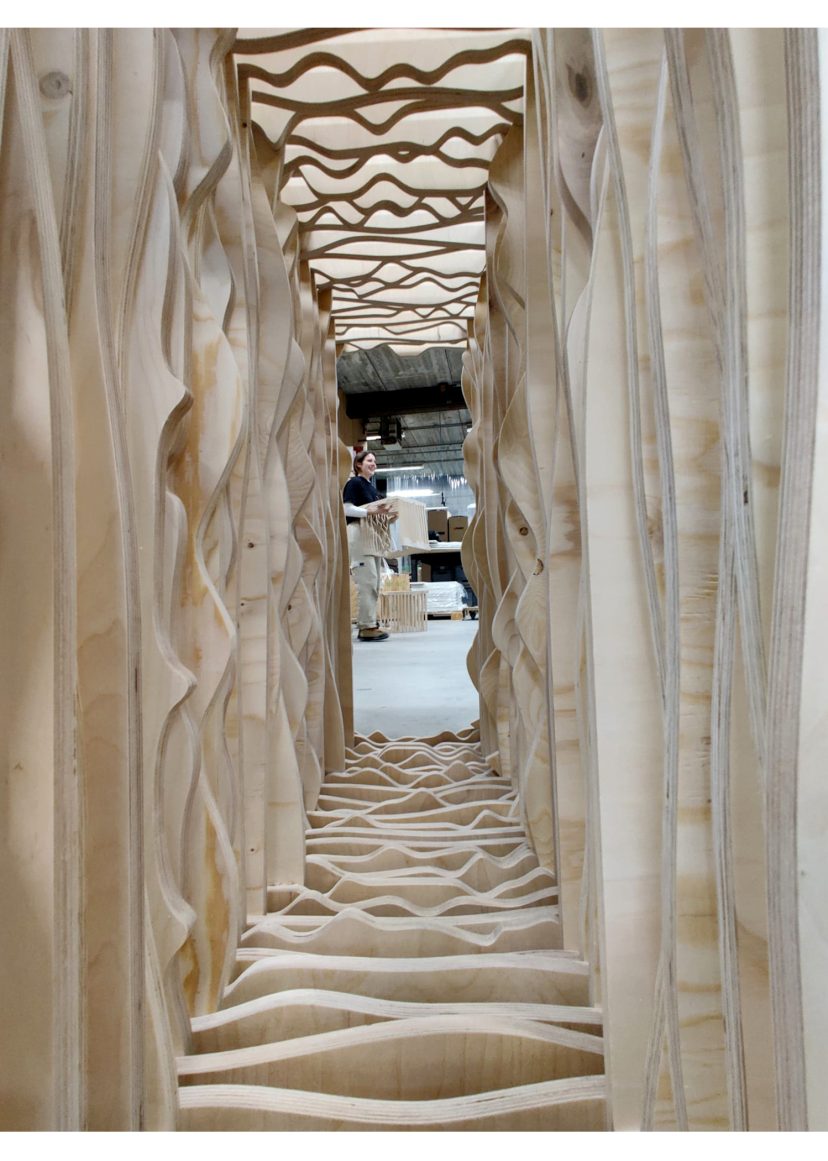 This project has received funding from the European Union's Horizon 2020 research and innovation programme under grant agreement 951813.